In a move that was a complete surprise to me, HBO went ahead and released the full cut of DUE NORTH, the show-within-the-show that I directed for Season 2 of Insecure. From a script written by Natasha Rothwell and Ben Cory Jones, DUE NORTH is the show that the characters (Issa, Lawrence, Molly, Kelly, Tiffany, Daniel, and more) just can't get enough of.
Check out the Season Finale on HBOGo and stay tuned for the special presentation of DUE NORTH after the credits roll.
You can also check out THE ATLANTIC's review of finale, which also makes note of DUE NORTH.
Megan Garber writes:

So many people here are caught in the in-between, weighing options, choosing fates. And so many things are, too. Inglewood is being gentrified ("I-wood!" a perky future barista informs Issa). Even the show's media environment is exploring—via Due North, Insecure's brilliant show-within-a-show—alternative realities. "Hella Perspective" is an episode, and Insecure is a show, in many ways about the frustrations of flux: That life is a series of choices means also that it is a series of rejected possibilities.
Michael Jai White as Zeke…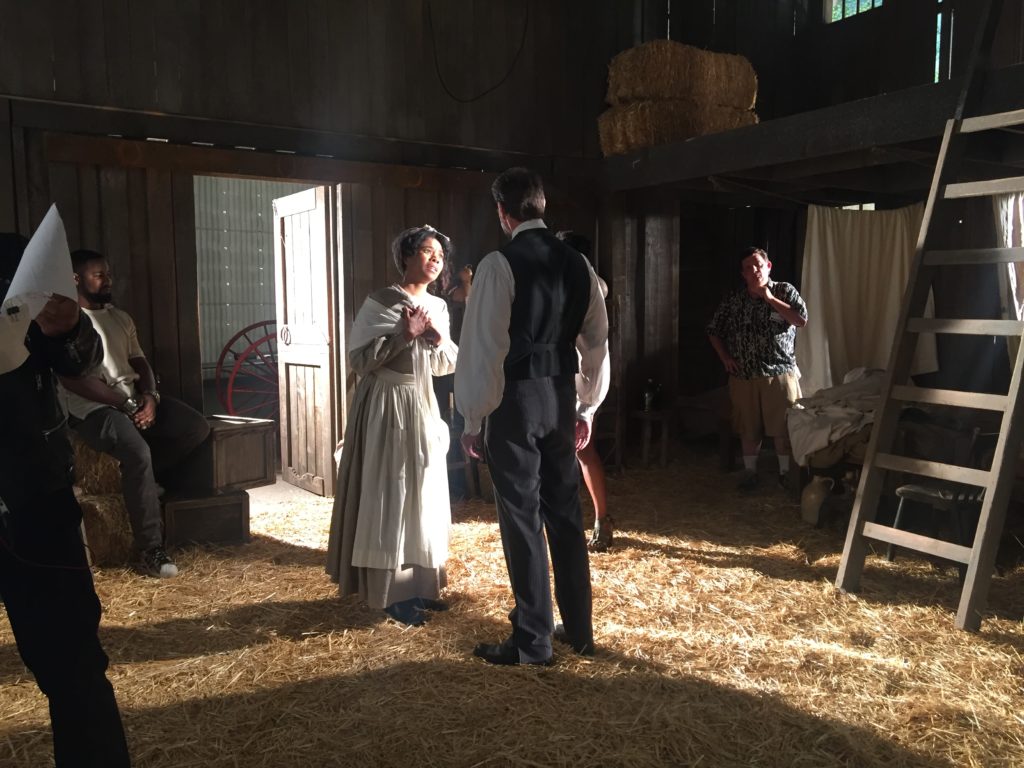 Regina Hall as Ninny, rehearsing a scene from Episode 3…
Writer Natasha Rothwell, who also stars in INSECURE as Kelli, looks on as I discuss a camera move with DP Michael Pessah (offscreen)…
A screengrab from the director's monitor of Regina Hall…